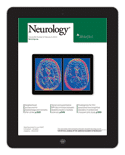 According to a study published in Neurology journal this week, the number of people with Alzheimer's disease in the U.S. is expected to triple in the next 40 years.
Researchers analyzed information from 10,802 African-American and Caucasian people living in Chicago, ages 65 and older, between 1993 and 2011. Study participants were interviewed and evaluated for dementia every three years. Age, race and level of education were factored into the research. The data were combined with US death rates, education and current and future population estimates from the US Census Bureau.
The study found that the total number of people with Alzheimer's dementia in 2050 is projected to be 13.8 million, up from 4.7 million in 2010. About 7 million of those with the disease would be age 85 or older in 2050.
The researchers point out that the number of people in the United States with AD dementia will increase dramatically in the next 40 years unless preventive measures are developed.
Neurology
February 6, 2013